---
Britt Bauer
---
---
Direct | 618-979-2597
Office | 314-353-0336
britt@garciaproperties.com
Like many of our agents, Britt is an Illinois transplant who spent her youth stomping around in Edwardsville. When you meet Britt you'll immediately connect with her determination & drive. She likes to nurture a positive environment in all aspects of her life. Britt injects creativity in all that she does & offers a bright, intuitive perspective when facing challenges. Britt enjoys the wonderful variety of restaurants & mom'n'pop shops in her favorite neighborhoods such as Tower Grove, Cherokee & Shaw where she currently resides. Being within walking distance to MOBOT caters to her need for nature, while still enjoying the city life. Britt's adventurous side has given her many hobbies; hiking, upholstery, soccer, glassblowing, redecorating & even the occasional barista gig. She loves to take something old, broken & discarded, & make it into something beautiful & functional again (never underestimate the power of disinfectant & a reliable sewing machine). Evenings are spent relaxing at home with her gecko named Kick'n, reading or Netflixing. Or you can find her taking runs in the park with her beloved dogs Arka & Tayen, or making new friends at the dog park.
Click HERE to visit me "At Home".
---
Britt's Professional Designations
---
(SRS) Seller Representative Specialist designation is the premier credential in seller representation. It is designed to elevate professional standards & enhance personal performance. This designation is awarded to real estate professionals who demonstrate the knowledge & skills essential for seller advocacy. SRS designees represent a global community of REALTORS® who use their advanced training and expertise to go above & beyond their client's expectations.
---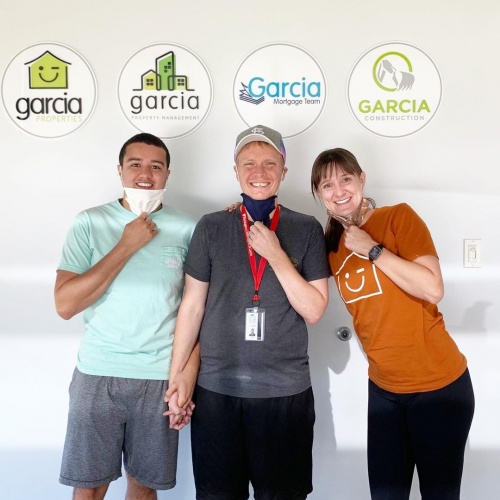 ---
Quotes From Happy Clients:
---
---
Provided by Zillow
"Britt was an awesome agent and person who genuinely wanted to get my husband and I in a house that was right for us. She truly made our first home buying experience enjoyable. I highly recommend her and ..."
3 Months ago
Zillow Agent Profile
Provided by Zillow
"Britt is a fantastic agent with amazing knowledge of the St. Louis area and the market. She is a pleasure to work with, patient with first-timers, trustworthy and an overall awesome human!"
6 Months ago
Zillow Agent Profile
Provided by Zillow
"Britt Bauer was amazing to work with. As first time home buyers in a tough market we didn't really know what to expect. Britt was there for us every step of the way. She knew we were going to be picky ..."
7 Months ago
Zillow Agent Profile